What to do if I don't have Terms of Use?
From AdOpt's point of view,** no problem.**
As this is not a mandatory document, and some companies do not have it, it is not mandatory at AdOpt either.
If this is the case in your company, below are the steps to make this configuration.
Access your organization, choose the banner and click on: Terms

Within the Terms of Use section, scroll down the page and check the box in the bottom right corner.
"My website does not have Terms of Use"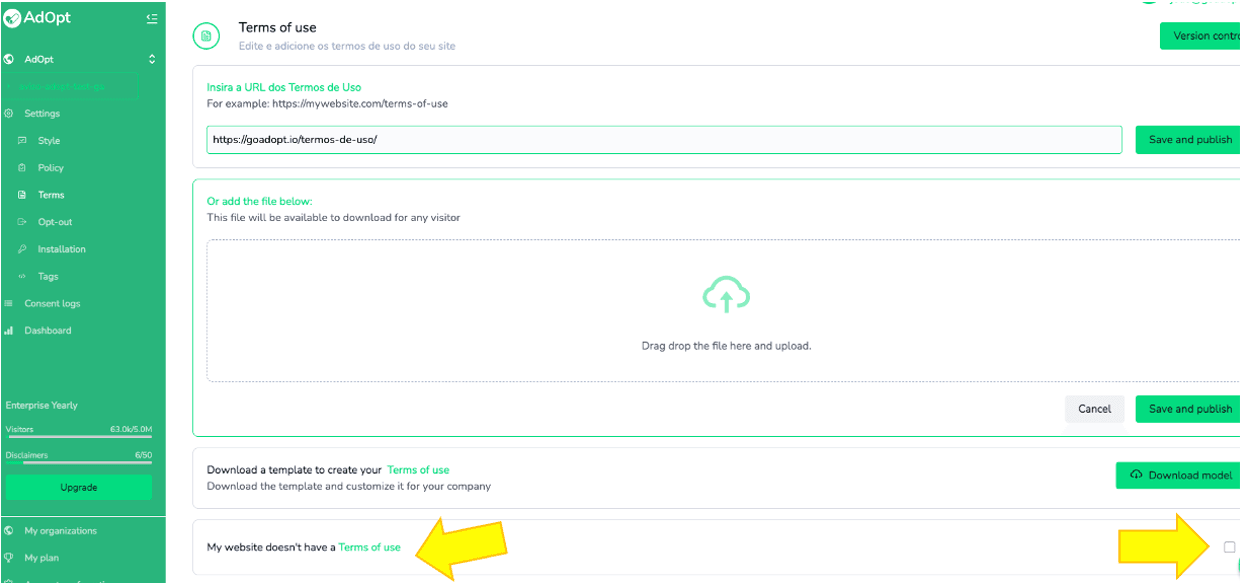 Don't forget to save and publish.

Then the section card will be ready (green) in the configuration screen, and you can proceed to the remaining steps.