How does AdOpt notify users in case of request from the visitors?
In case of opt-out or data download requests, 2 emails are automatically sent to the emails of the AdOpt registered user (Owners and DPOs).
AdOpt > AdOpt Customer - to proceed to the next steps with the proper legal obligations.

AdOpt > AdOpt Client's Visitor, to let them know that the responsible parties have been notified, and serves as a "receipt guaranteeing that your request has been processed.
#tip Remember: AdOpt only manages visitors' consents!
The only data collection made by AdOpt happens if the visitor enters his contact information (email), via formulary, into the client's environment created by AdOpt..
So, AdOpt automatically sends it to the client. Then, within 30 (thirty) days, we delete the data from our records, keeping only the anonymous and encrypted CookieID.
Below is an identical copy of the e-mails sent by the platform:
---
Opt-out request email- AdOpt Client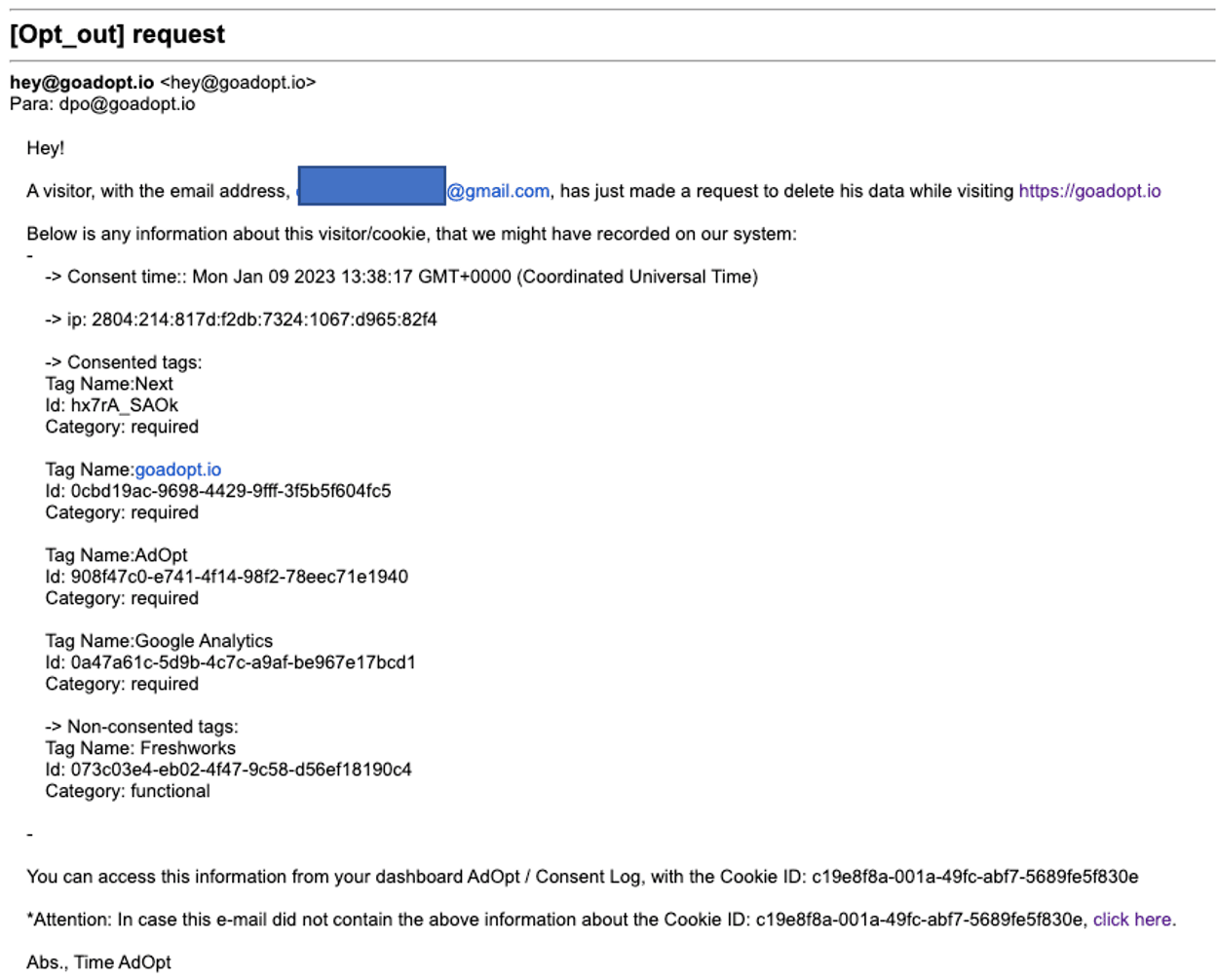 Download request email- AdOpt Client