Does AdOpt store cookies as a proof of consent?
Yes, all cookie control is done in a categorized way per visitor, separating the full and partial opt-ins or opt-outs.
Go to your organization, the disclaimer settings panel, and then access the Consent Logs (of that particular banner):
Each CookieID represents a visitor and their browser/access device.
In this log we store all opt-in information, tags accepted or not, and versions of the privacy policy and terms of use.
By clicking on ACTIONS you can see the details of this consent.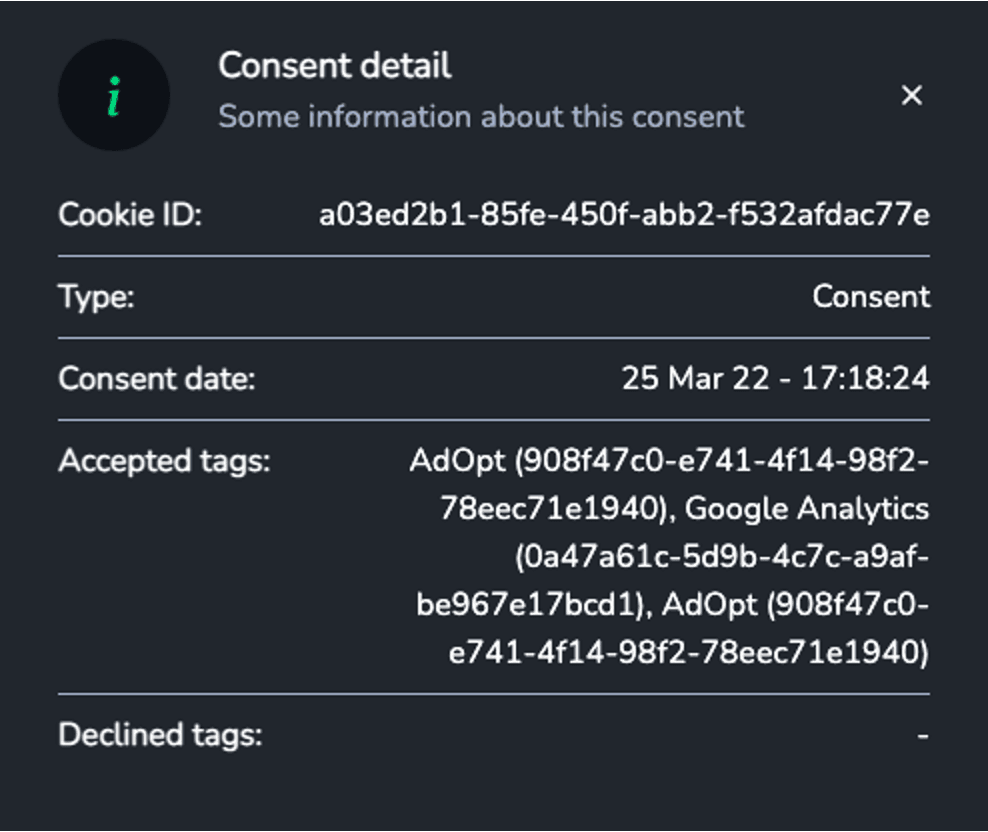 Also, whenever you filter a consent you will see that there will be a First Visit record and, if the visitor has given another consent, the registration just above it.
Every time this same visitor makes any changes, without having removed the cookies from their browser, this history will be updated.