How to setup style and positioning of an AdOpt cookie banner?
In your settings panel click on "Style and Display"

What are my color, style, and positioning options? Colors, (from HTML color code, or hexadecimal);

Have on hand your color palette in HTML, hexadecimal or RGB code. They are essential for the banner to respect the color palette of your visual identity.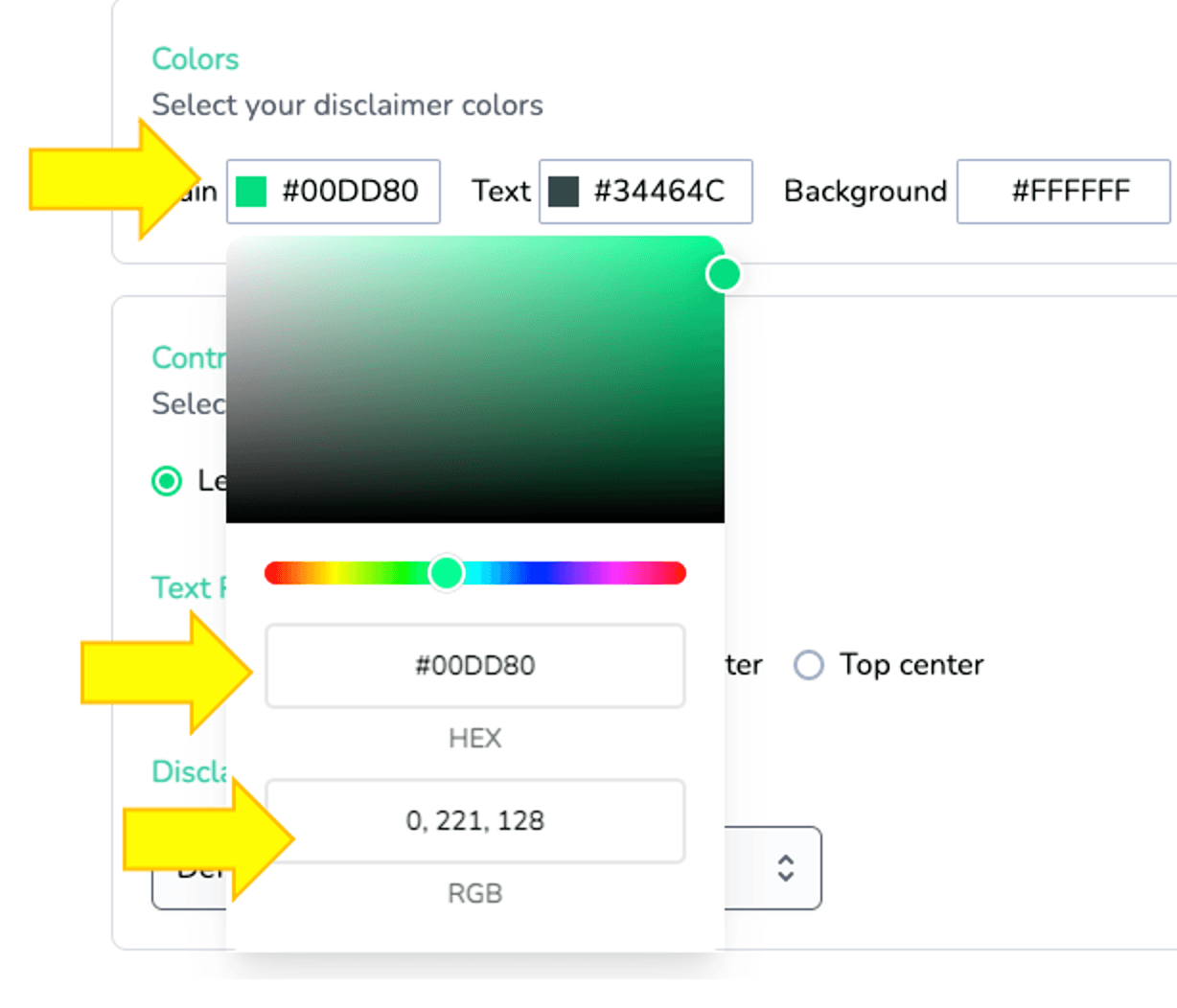 Positioning (left corner, right corner, header or footer); Style of the banner (Bar or rectangular Pop-up);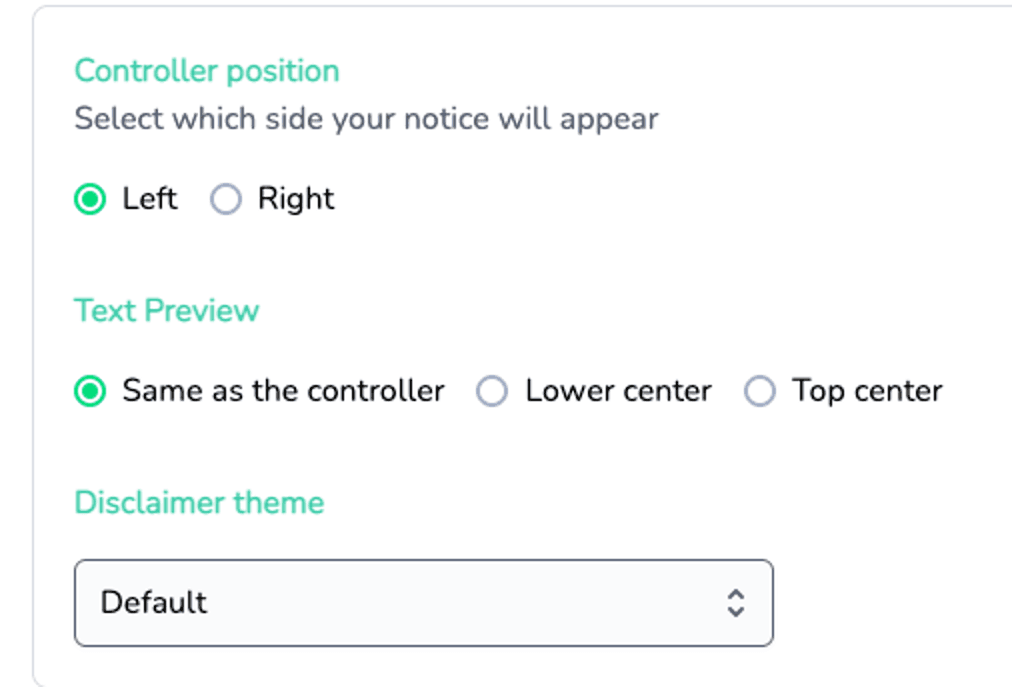 In Mobile, by default the banner style is the rectangular pop-up (to ensure readability of the banner text).
It is all very simple and self-explanatory with the various combinations that can be made and previewed whenever you select a new setup, which shows you exactly how it will look on your site after publishing.
What are my options for the text in the banner?
AdOpt provides a suggested text, but you are free to make any changes you want.

If you choose to change this field we recommend that you seek guidance from your DPO and/or legal counsel.