How to change the banner texts?
*Feature available in all plans.
Before you make this setting, have at hand the text that will be used in the banner. We recommend keeping the text as short as possible, ideally between 60 and 145 characters.
To change the text of your Cookie Banner - AdOpt. Log into your AdOpt dashboard, choose the site you wish to view from the menu on the left.
1.Go to "Banner Settings". 2.Click the Banner Style step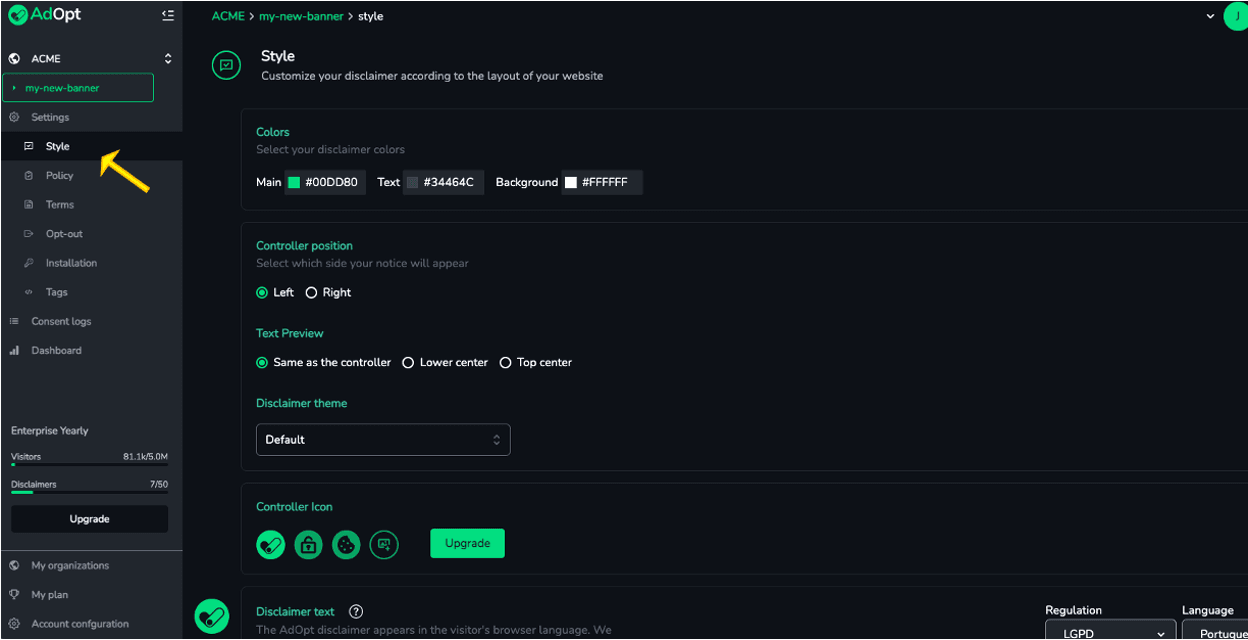 Below the controller icon setting are samples of your banner in an open and closed version.
By clicking on ANY TEXT you'll notice that EVERY text is editable.
** Remember: AdOpt's banner is IP location and language sensitive, automatically adjusting, by the IP's location of the website visitor, the regulation required design and, it also changes according to the default language set in the visitor's browser.**
Therefore, on the right upper menu (regulation and language) you can change all the possible text combinations and change all of them.
**Friendly Reminder: **always hit save after any major change. ;)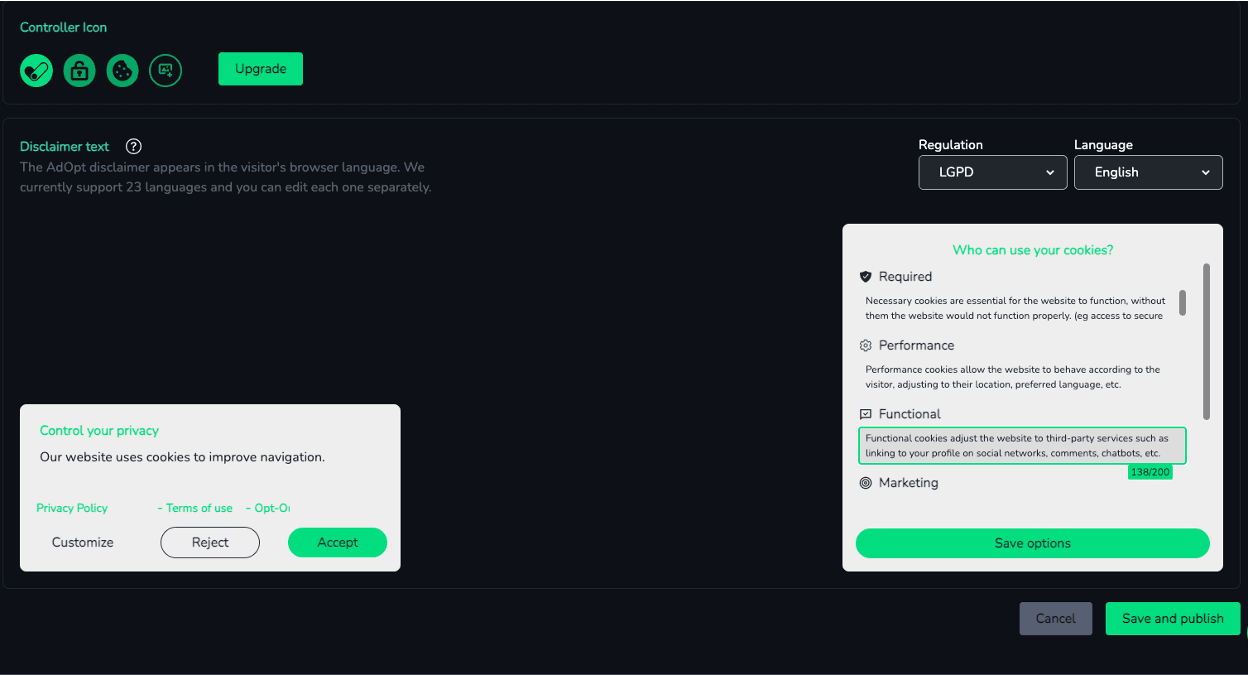 Important:This is an optional setting. The AdOpt banner already comes with the default text: "Our site uses cookies to improve navigation" because it is simple, clear, objective and recommended by our legal and DPO.
Avoid being subjective, or fun "just for the sake of it" changes. If you don't have a real reason, supported by an expert, it's better to leave it this way.
Subjective or inappropriate texts may invalidate the consent collected, check Article 8 of LGPD, for example, for clarity, and purpose, specificity.
At the end, don't forget to click Save and Publish.
Done!