How to change your AdOpt plan.
**Would you like to hire a new plan at AdOpt? This guide is for you!
To change your plan and make an: upgrade or downgrade you will need to access your plan information within the AdOpt platform.
To access your plan information click on "My Plan" on the side menu within your account:
Within the "My Plan" section, locate the field for your "Current Plan" and click "Change Plan":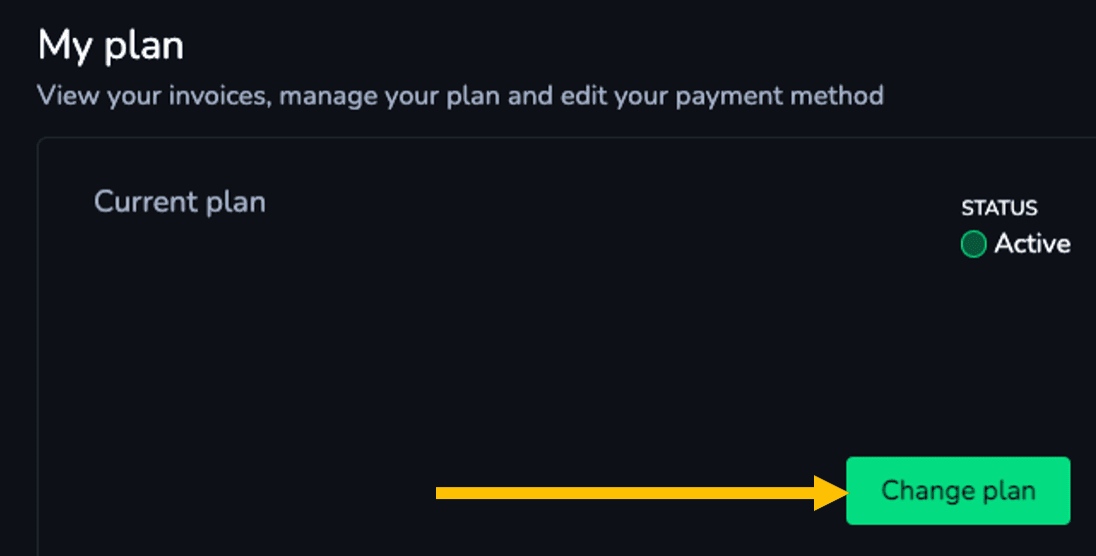 Within this "Change Plan" step you will be able to compare the plans available at AdOpt, select the "Your current plan" and/or contract another plan by clicking on "Contract Plan".
If you have any difficulties or other needs, please contact our customer service team via chat or sos@goadopt.io.