How do I categorize my tags?
Now we will teach you how to categorize or classify the third-party tags so that your visitors have a detailed description of the purpose that each of these services performs during their navigation.
Select the disclaimer that you want to configure, and go to the option: Scan.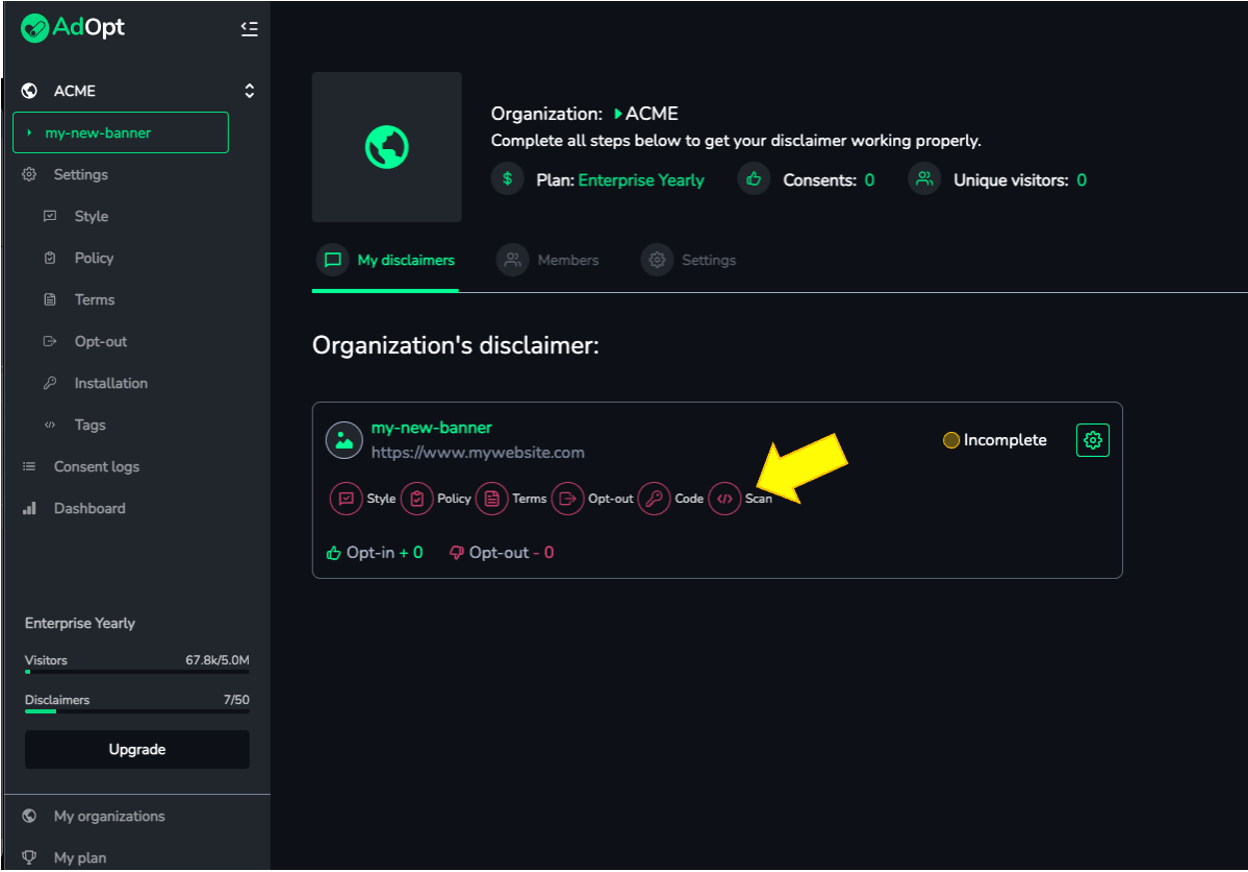 Or Click on Tags at the banner settings page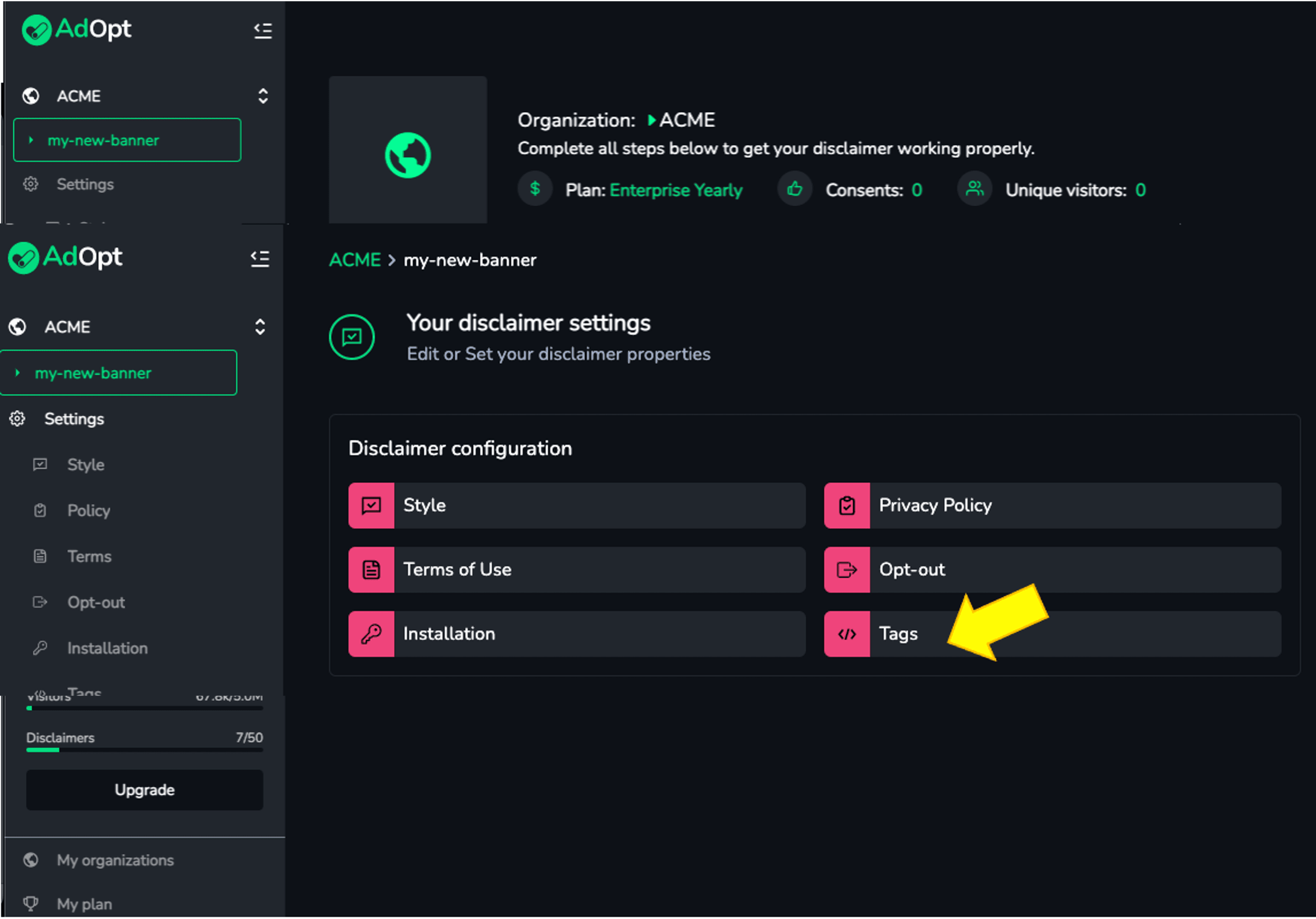 Click the button: Scan tags

All your TAGS will be listed as shown below.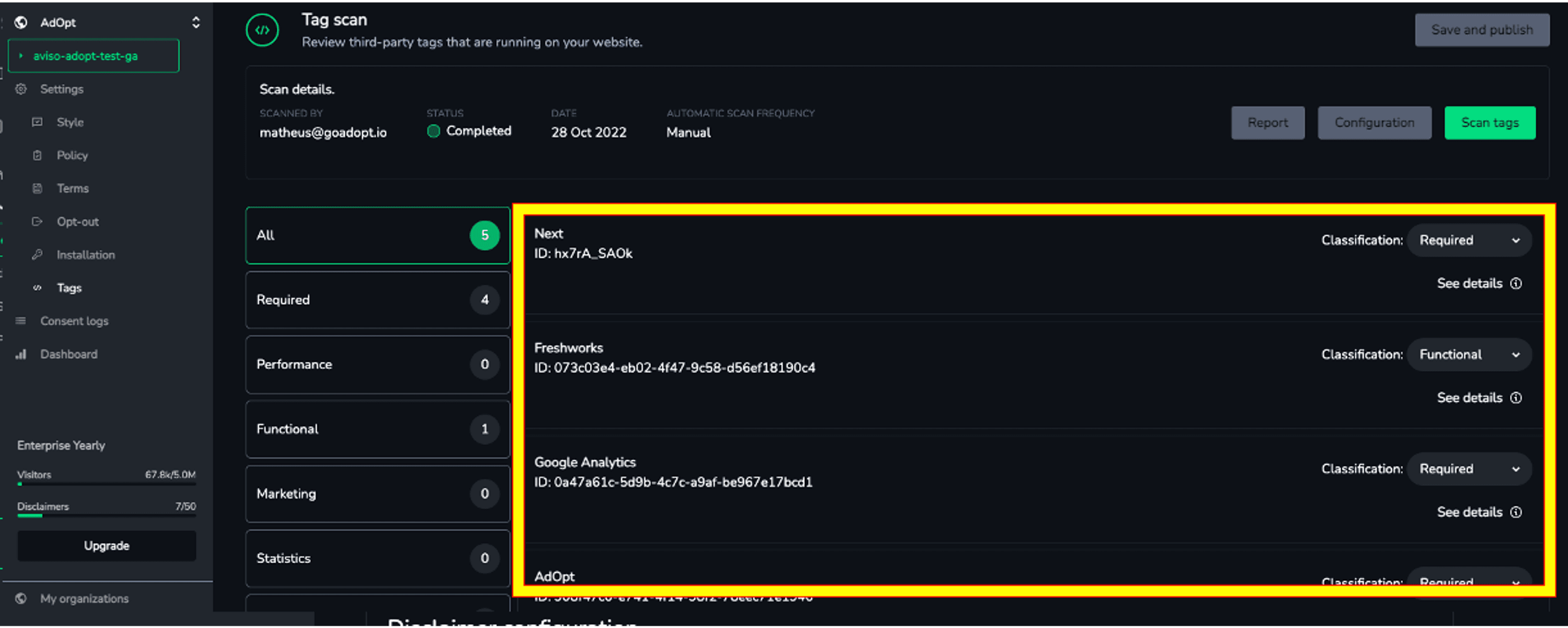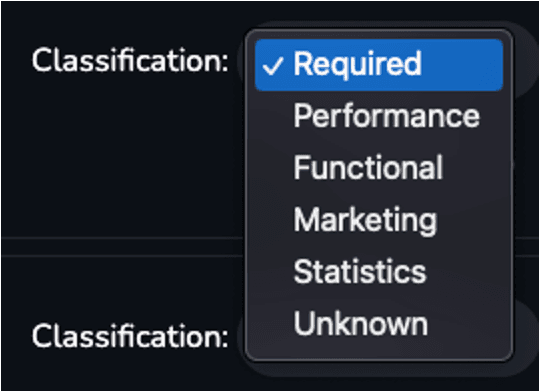 You must classify them, one by one, according to your cookie policy and/or terms of use. This will detail the purpose of each TAG on the banner.
(If the scan doesn't work, clear your cache (CTRL+SHIFT+R) and disable all ad blockers or extensions that block third party tags - If the scan doesn't work, let our team know in chat or email (sos@goadopt.io) - sending your account URL and owner email, and we will get back to you as soon as possible!