How to replicate a Cookie Banner in AdOpt?
It is now possible to take advantage of all the settings already made in a Cookie Banner when creating or cutomizing a second Cookie Banner.
This feature helpsyou save time while setting multiple Cookie Banners within AdOpt.
To access the functionality, simply:
1 - Locate the Cookie Banner to be used as a reference;
2 - Click on the Banner's gear icon;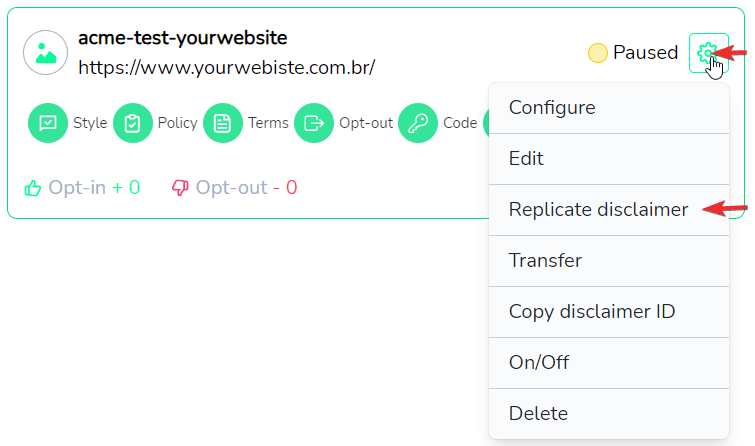 3 - Select the "Replicate disclaimer" option;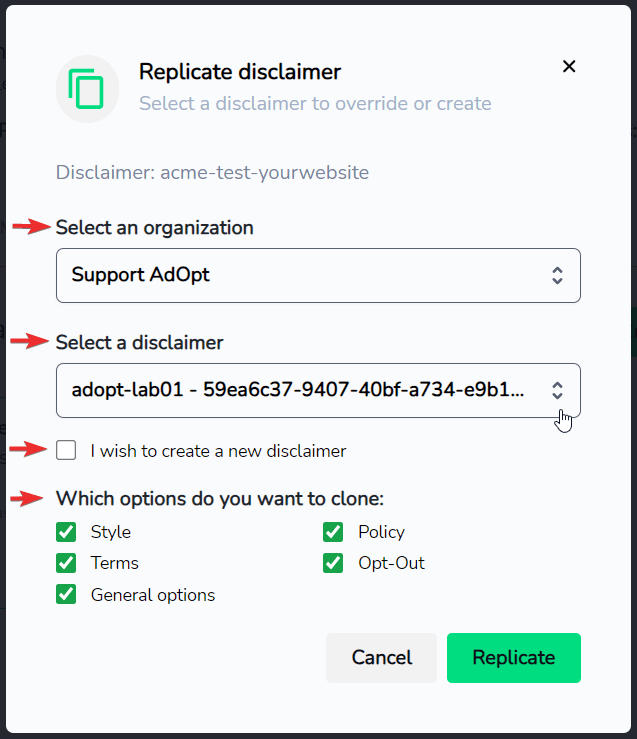 4 - Select a Banner to be overwritten (paste the copied information) or created (create a new banner with the copied settings).
5 - Here you can use the copied information for a banner within the same organization or for another, for an existing notice or when creating a new one.
6 - Finally, select which of the options you want to clone

It is possible to clone all the settings of the steps: Style; Terms; Policy; Opt-out and also the "General options" of the Banner which can be located within the Banner settings: